Recently completed season two of The CW's Supergirl starring Melissa Benoist as Kara Zor-El. The show originally aired on CBS before making the shift to the more viewer-friendly sister channel, also home of The Flash and Arrow. This season was much stronger with the arrival of Cadmus, White Martians and other aliens threatening Earth. I'll highlight my highs and lows, and what I hope to see in season three.
Season two had a whole lot going on this season. We saw her cousin for a few episodes as Cadmus became a more critical villain. She gained new friends (Lena Luthor) along with new enemies; and, she fell in L-O-V-E. With a stronger budget and higher stakes, I have to say I thoroughly enjoyed most of the season. Specifically the next five points.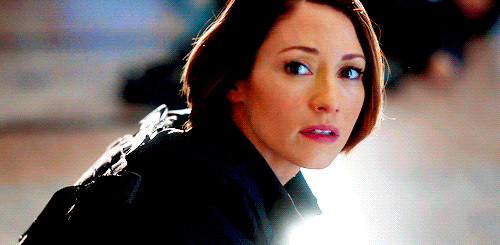 Alex is a superb supporting character in the series. Not only is she a total badass at the D.E.O. – mastering some of the best fight scenes – the realization of her sexuality was beautifully handled. Her and Maggie's relationship never seemed forced or like a set piece. Bravo
The last Green Martian delivers whenever he's on screen. I especially enjoyed his takedown of a Cadmus envoy carrying precious cargo. The arrival of Me'gann helped expand J'onz's arc. And although she would eventually exit, it made him more human. Moreso than another black male on the show, but we'll get to that later.
Brenda Strong and Teri Hatcher deliver great performances as two loving mothers who mean well, but just miss the mark in execution. Strong as Lillian Luthor sees the alien race as a plague to the planet – and detests Supergirl for what has befallen her son Lex. Hatcher was Rhea, Queen of Daxum. Her love for her son Mon-El also made her  power hungry on ruining the new world of another Kryptonian.
I honestly missed Cat Grant. Her snark attitude and hard exterior only shelled a big heart for Kara and a "I'm Every Woman" sensibility. It was great having her back on the show, again saving the world.
Now that we covered the good – let's review the few sour points.
Season one saw James as Kara's best friend and lover. As he took up the mantle as Guardian, her best friend was regulated to almost fourth fiddle. Breaking up with Kara for her to fall in and out of love with Mon-El, James was stuck fighting crime alongside Winn — who personally had more camera time.
At one point the BLACK MAN in a mask was striking fear into the citizens he was trying to help. They even threw him a lazy plot to save a race of black telepathic aliens being he was the only one that could reach them. 
Jimmy Olsen, friend of Superman, first love of Supergirl, deserves better.
Another low point were the crossovers. There were two this season with fellow DC shows. The massive 4-way crossover, and the musical episdoe with The Flash. Kara, Barry, Oliver and the legends formed a super team to battle an invasion of human-eating aliens. What we got was a tepid tale that really only took place in the other three universes.
The same thing occurred with the musical episdoe. Benoist was to reunite with Glee star Grant Gustin for sing-a-long episdoe. Again viewers were stuck to endure a full episdoe of The Flash for the actual story, while Supergirl was only a transition piece.
In conclusion, I'll be awaiting Supergirl's return. I have no idea who that mysterious baby being launched in yet another space pod was , but I suspect it can't be good for National City.