Despite social distancing and curbside-only services, the introvert in me thrived with the opportunities to stream, uninterrupted. Here are my first quarter favorites.
Television
5. This Is Us (NBC) – With it's most volatile season yet, NBC's family drama kept viewers enthralled with the sudden arrival of villain Randall Pearson? The Big Three faced their biggest hurdle since Jack's death, and Randall's need to be hero only fueled the flames of adversity.
4. Gentefied (Netflix) – From executive producer America Ferrera, dramedy Gentefied detailed the story of a Mexican family and greater community fending off gentrification in their Los Angeles neighborhood. Three cousins fight the powers that be and each other in their pursuit of life, love and happiness.
3. Kingdom S2 (Netflix) – South Korea's hit zombies series returned with Lee Chang and his loyal subjects waging war to defeat a corrupt government amidst a zombie-making plague. The stakes were high as the nefarious Queen Majesty's plan came to fruition.
2. All American S2 (The CW) – The teen drama inspired by James Spencer's real-life saw new dilemmas for the bright NFL-bound star. A drive-by shooting evoked a retaliation killing, and cutting corners finally caught up with Coach Baker. Season three will bring much change to Oakland's star player and those in his orbit.
1. The Outsider (HBO) – Stephen King's novel made for the perfect slow-burn mystery. When a respected townsman is accused of a heinous crime, a ripple affect of tragic events challenges logic itself as the hunt for something else begins.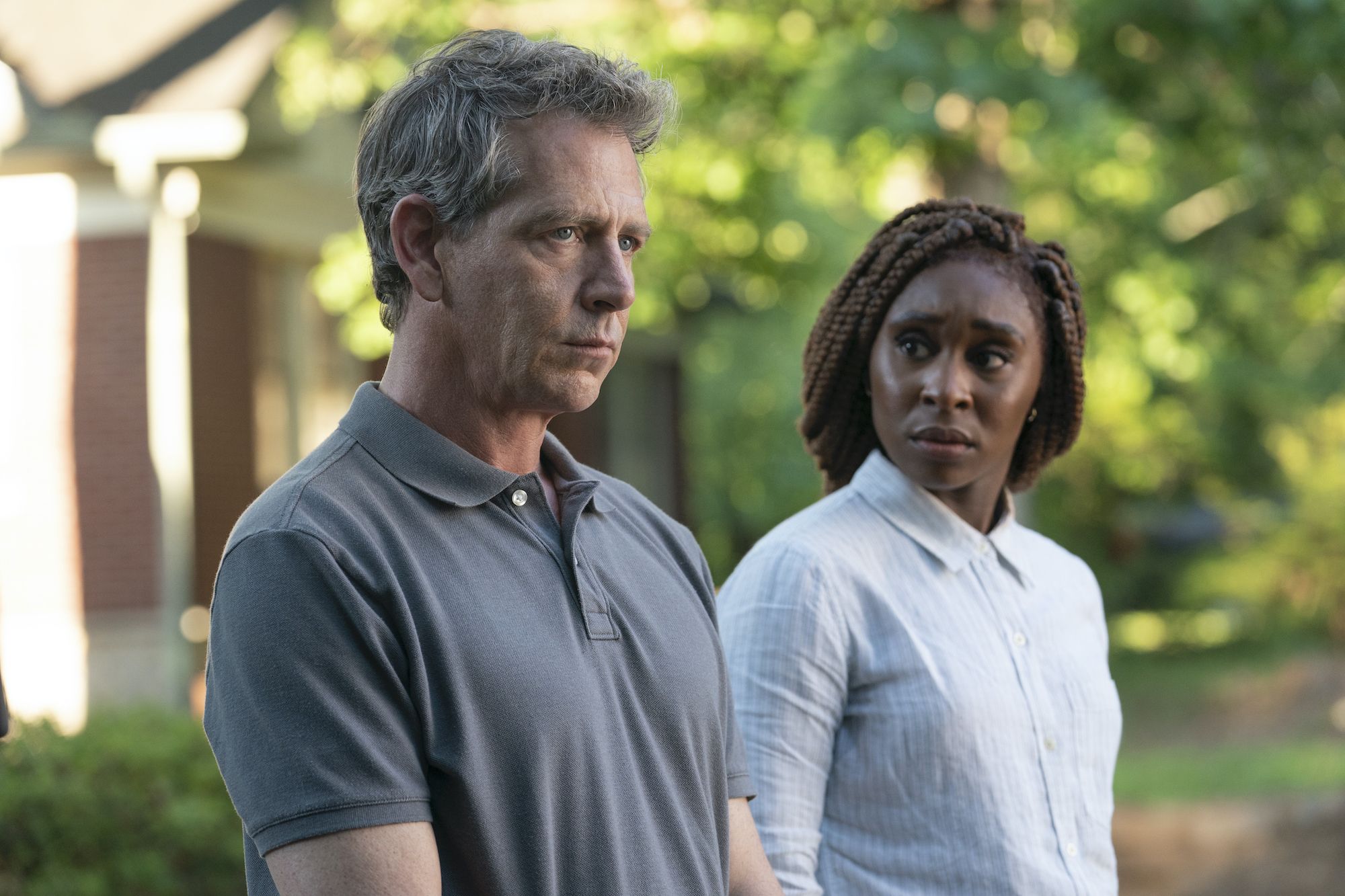 Honorable Mentions: Lincoln Rhyme: Hunt for the Bone Collector (NBC), Black Lightning S3 (The CW), Surviving R. Kelly Part 2: The Reckoning (Lifetime), Castlevania S3 (Netflix)
Film
5. Birds of Prey (And the Fantabulous Emancipation of One Harley Quinn) (2020) – Great fun to be had by all from the latest DC Comics film. Robbie reprises her role as Harley Quinn with great ease. The rest of the cast is just as good. Big ups to Chris Messina who's Zsasz made me pay attention. A wonderful addition to whatever DC is doing.
4. The Invisible Man (2020) – Leigh Whannell crafts a horror film grounded in the real-life terrors of domestic abuse in this tensely superb interpretation of The Invisible Man. Elisabeth Moss' unraveling by the hands of an unseen boogeyman is done with great tact, careful to highlight the emotional and mental trauma many experience from toxic relationships long after they have ended. While the supporting cast is good, Moss carries much like Lupita did in Us. The best scares are always those that could happen. Unfortunately situations like Cecelia's occur far too often.
3. Knives Out (2019) – Smart. Witty. Funny. The thrill of a classic whodunit with a sentimental topical twist, Rian Johnson subverts old tropes with a few new ones. The twists are warranted. The cast is amazing!!! Chris Evans should play more villains. Perfect from beginning to end.
2. Luce (2019) – We have all seen the story before: an affluent student; a dearth of allegations; a shield of privileged protection burying the truth. It's all here but what happens when you throw race into the mix. The expectations to be more than a stereotype and stress to uphold those standards. And when those standards are just another arm of racism, where does one turn for refuge? It is in this frustration the story of Luce lies. Powerful performance from Kelvin Harrison Jr.
1. Parasite (2019) – A diabolically clever examination of class from two perspectives. Our protagonists go from antiheroes to villains back to downtrodden avengers in three acts. Redefines the phrase one man's trash is another's treasure. Best film of 2019. PERIOD.
Music
Boombox Eternal x Sam Sparro
Australian singer returns with a blast from the past. R&B dance music laced in 80s synths and funkdafied nostalgia. Tracks like "Love Like That" and "Everything" are reminiscent of Janet's Control as "Eye 2 Eye" and "Bow" evoke the wisdom of Prince.
Audacity, Vol.1 x Kevin Ross
After departing from Motown, Kevin Ross returns with his first project as an independent artist. The result: a fresh offering of R&B dressed in today's finest sounds. Whether it's his effortless falsetto in the sensually futuristic "Let It Out;" or, his stirring tone enveloped in "Thing Called Love's" soulful production, Ross' range allows him to appeal to R&B fans, new and old.
Ecstasy – EP x Disclosure
UK's sibling duo reemerged to give us an exciting new EP with sounds from across the globe. With 2015's Caracal being the brothers' last studio album, it was refreshing to hear some new tunes. The Lawrence brothers haven't missed a beat with the tribal "Tondo" and infectious "Get Close" as two highlights from the 5-track project.
Songs
Q1 Faves Playlist